>
Billings United are excited to offer an Injury Prevention program with the Support & Staff of

What is the Injury Prevention Program
The Injury Prevention program is a 6-week (2x a week) course designed to prepare players for their Spring season during the off season. It is focused on educating players on how to adequately prepare themselves before games and practices during their season. Furthermore, the program will condition & train its participants with age appropriate activities to reduce the chances of sustaining an injury during the demanding Spring season.

The program is delivered by qualified Billings Clinic Physical Therapists & follows the FIFA 11+ program designed by the FIFA Medical Centre of Excellence. The program is soccer specific and will address desired movement mechanics, flexibility, muscle activation and preventative habits.

Work with the physical therapist will be followed by technical training from Billings United Senior Coaching staff to ensure the players are maintaining and improving their touch & play during the winter leading into the Spring Season. 

Session Structure
The 6-week curriculum meets twice a week for 60 minutes total. Players will be assigned a time slot and are expected to arrive 15 minutes early to warm up with a coach on the running track. Groups will be based upon birth year or team assignment. This program is open to all Billings area players aged 11+ or 2007 birth year.
15 min – Warm up (with coach)
30 min – Conditioning & injury prevention activities (Physical Therapist)
30 min – Technical training with a ball (Senior Club Coach)
All injury prevention sessions are run by Billings Clinic Physical Therapists and follow the FIFA 11+ program guidelines for ideal soccer preparation.
Cost
Injury prevention program cost
$150 /player for the 6 week program
(12 x 1hr sessions)
**Including 6 hrs with a Billings Clinic Physiotherapist + 6 hrs of technical training**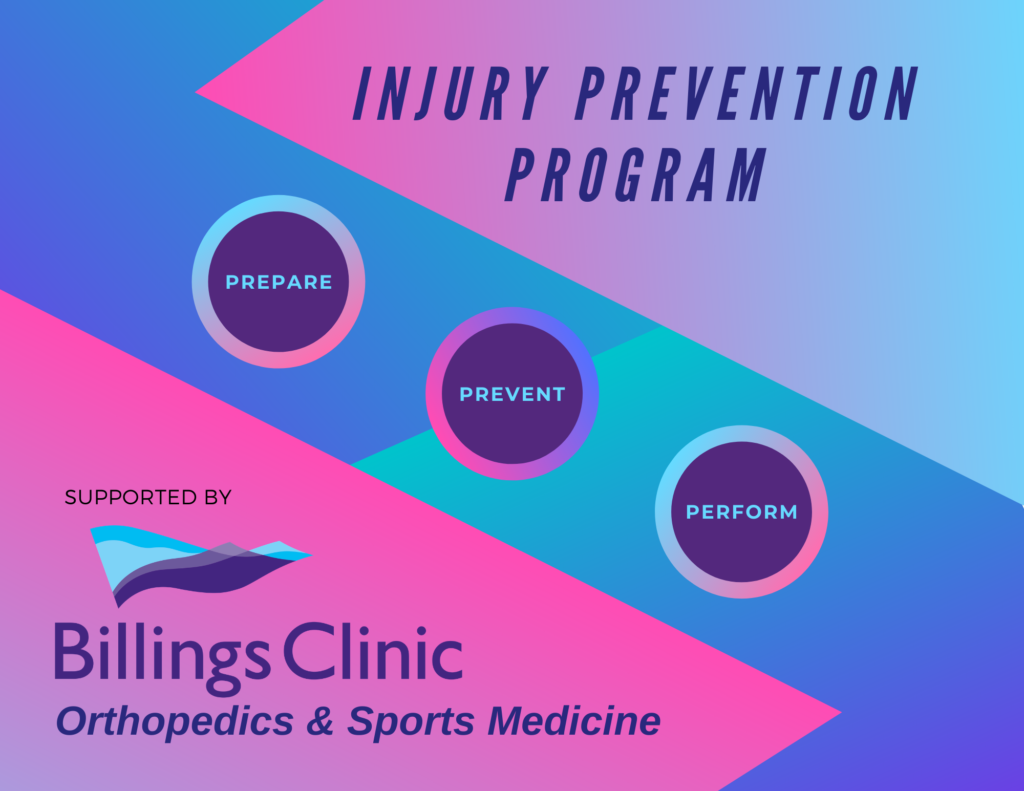 Dates:
Jan 14 – Feb 20
(Tues & Thurs)
Times:
6:00pm – 9:00pm
(You will be assigned a 60 min slot within this time)
Thank you to our Program Supporters