Billings United are happy to offer a new Goalkeeping Academy 
Available to current Competitive Program Players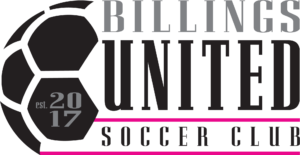 Why?
Why a Goalkeeper Academy?
The most recent soccer World Cup & performances in leagues around the world have highlighted the importance of Goalkeepers in the pursuit of team success. Big money transfers of players like -Thibaut Courtois- to Real Madrid and USNMT keeper – Zach Steffen – from MLS side Columbus Crew to Manchester City have brought Goalkeeping to the forefront.
We have to accept the fact that Goalkeeping is a neglected area of the game in most soccer programs worldwide. It is difficult for teams to incorporate goalkeeper skill training into their team sessions. Although our coaches are encouraged to utilize and involve their Goalkeepers in sessions as much as possible. It is important for Goalkeepers to receive specialist positional training so that they may improve their technical ability – not just their shot stopping capabilities often used in practice.
There stands only one Goalkeeper on the field at one time; occupying the goal and standing as the last line in defence for their team. For holding such high responsibility, these players deserve the opportunity to learn their skills in a  Goalkeeper centred environment, so they may develop to match the growth rate of their outfield counterparts.
Goalkeeper Academy Info
What:
In this program we are offering instruction and coaching to all participants. Our coaches will be teaching from a Goalkeeper specific curriculum designed to enhance keeper skills in basic handling, diving, shot stopping as well as decision making in breakaways, positioning & distribution of the ball. Goalkeepers will work in age appropriate small groups to begin to learn and master the role of a Goalkeeper.
Training:
Jan 8- Feb 12 (Tuesdays – 6 weeks)
Training Locations:
Billings SportsPlex (5pm – 6pm)
Price:
$92
Dates:
April 12 – May 17
Days:
7-8 pm 
Please check the Goalkeeper Academy Info tab above for more details.
All sessions will be held at Amend Park
Goalkeeping Program
Coaches
Joe Frank, Kaylee Kimmett
Goalkeeper Academy Director/Head Coach
Joe and Kaylee are both former Goalkeepers who have spent much of their coaching time in Billings working with Goalkeepers. They will be running this program based off of a curriculum that was developed this winter. 
Want more?
Check out our other Academy programs below