Age:
 U7 – U14
(Birth Year 2012-2005)
Dates:
April 9 – May 23

(Tuesdays & Thursdays)
Time
6:30pm – 7:30pm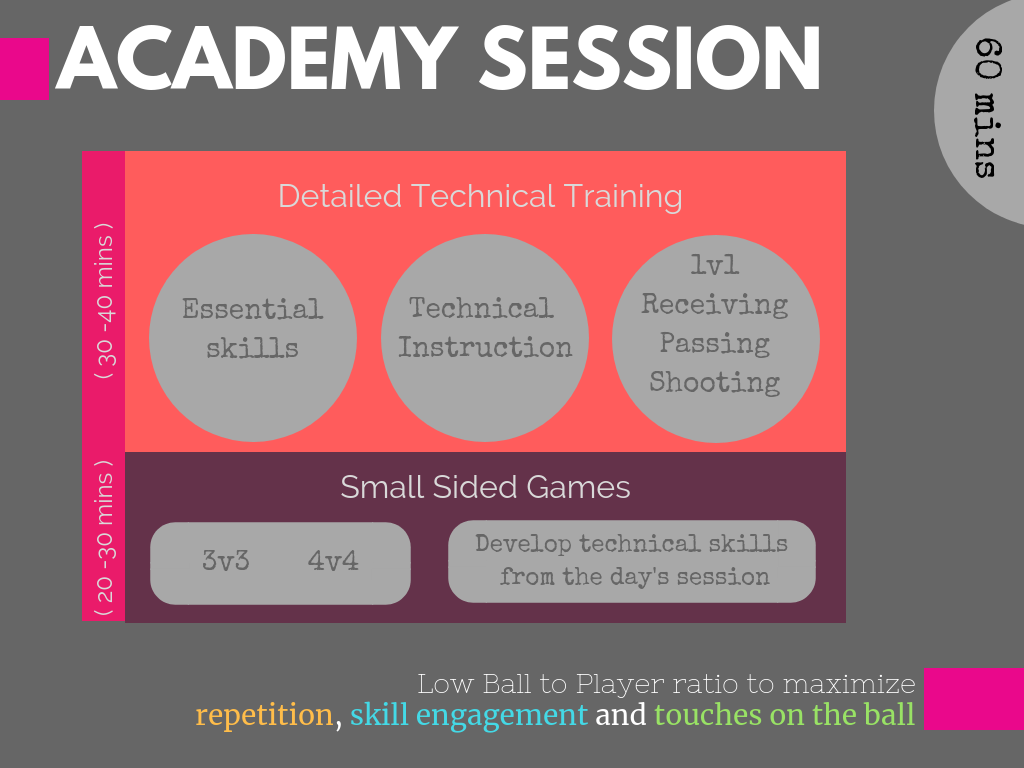 Who
All Billings area players welcome.
Boys and girls with a birth year on or between 2012-2005
What to bring
Soccer cleats, indoor turf cleats or tennis shoes, water bottle, PUMPED UP soccer-ball, shin guards
---
Cost
$100/player/session
Grouping
Player grouping will be determined based on sign up and attendance numbers. These may be decided by age and developmental level.
Want more?
Check out our other Academy programs below