Home
Looking for a flexible, recreational soccer program that focused on development, growth, and fun? Billings United is excited to announce the introduction of our new program, the Timbers Youth League.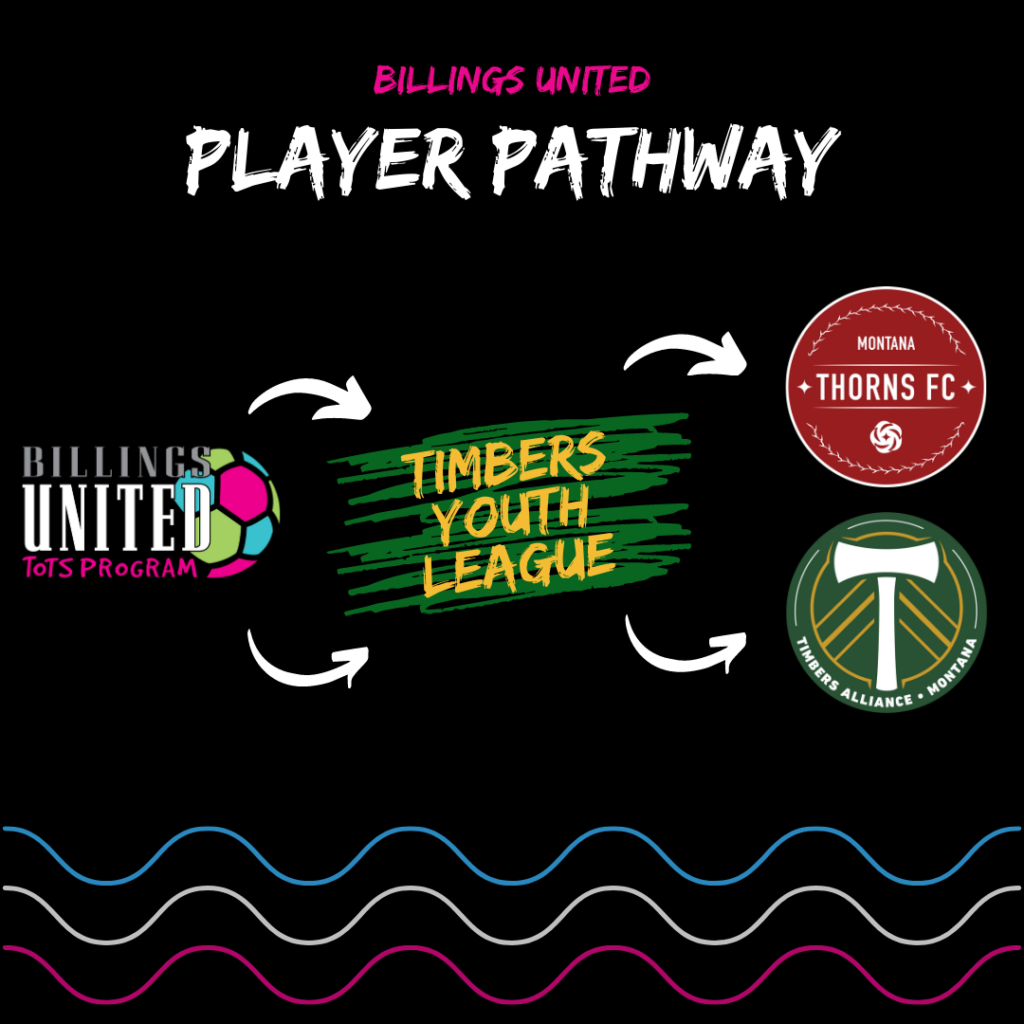 What is it?
The Timbers Youth League is a new program that will be focused on providing quality coaching to young players in the city of Billings, as well as a fun and developmental setting for players to enjoy the game of soccer. This program will give players access to quality and knowledgeable Billings United coaches, providing young players with opportunities to grow and learn the game. The Timbers Youth League includes weekly training sessions with Billings United coaches combined with weekly game days, so that players can showcase the skills they've learned. With no travel included, the Timbers Youth League is designed to provide the same quality coaching and player development, without the travel and time commitments.
What is included?
Open to players aged 6 to 12, the Timbers Youth League includes:
Weekly training sessions with Billings United coaches on Tuesday nights
Weekly game days on Wednesday nights held at Amend Park
Jersey included in cost of program
Discounted entry into the Magic City Classic if your team wishes to register
Youth League info
Open to players of all experience and skill levels from within Billings as well as the surrounding areas.
Dates: 
Fall Program : Sept 14th – Oct 2th
Spring Program : Apr 20th – May 26th
Summer : July 13th – Aug 18th
Tuesday & Wednesday evenings. 
Players can sign up individually, or bring their own teams and coaches. Groups will be created by age, school, or region. Training and game nights will both be held from 5:30 to 7:00pm on Tuesday and Wednesday nights at Amend Park. Whether your player is new to soccer, or a more experienced player, the Timbers Youth League is a great opportunity for all to develop technically and tactically as soccer players, all at a cost of $150.