>
Join the Team Of Tomorrow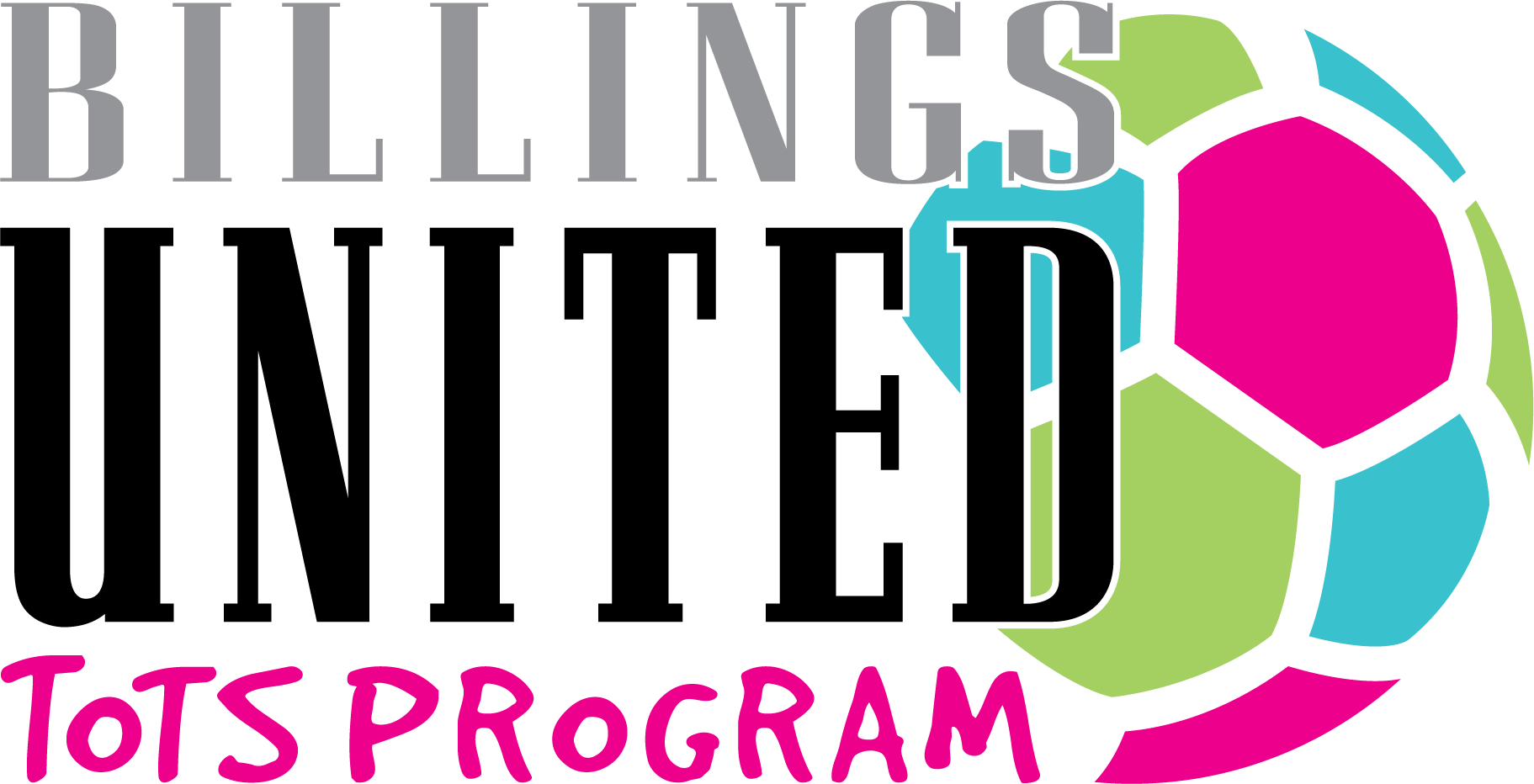 What is Tots?
Tots soccer is designed to provide an introduction to the game in a developmentally appropriate manner.
Children ages 2-5 participate with other children of the same age. They progress through fun and interactive games designed to develop overall body coordination, the ability to balance, and most importantly have fun.
Parents for children ages 2 and 3 are encouraged to participate with their children based on their child's needs, 4 and 5 year olds are generally more self sufficient. This is an incredibly fun activity for both parents and the children! Don't think of it as soccer, think of it as learning how to be creative using the ball as a toy.
Each Tots player will recieve a Tots Program T-shirt, Billings United soccer ball & Billings United + soccer Stickers
Session Structure
Here's how a typical 30 min session looks. Players arrive 5-10 minutes prior to start and begin to kick the ball with the coach and parents.
Coach calls players and parents in, and introduces home base.
Children begin with a game of "Animal Dribbling"
Followed by a game of "Peg the Coach"
We will definitely take water breaks and will acknowledge anything amazing like a plane, or fire engine. These are important distractions to children this age.
Spirited Game of Soccer Tag
Focused fun on Cone Castle Building and demolition
Soccer Cheer! Interested players can stay for a few minutes and kick the ball around with the coach.
At the end of each session, players take a personalized session slip that describes what happened that day and what your Tot specifically enjoyed. It will also note what they can look forward to next session.
What to Bring
Soccer cleats or tennis shoes
Water bottle
Your favorite soccer-ball
Happy Vibes
Cost
Find more information at the Center
Program available to children attending the center
Find more information at the Center
Program available to children attending the center
Dates: 
December 2,9,16,23
Times: 
5pm-5:30pm
Dates: 
October 8,15,22,29
Times: 
5pm-5:30
Thank you to our Center Partners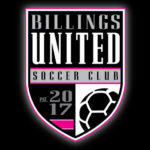 Are you interested in having a Tots Program at your center and bringing soccer to your little ones?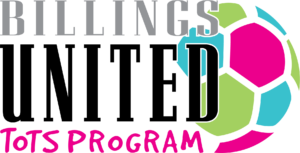 Contact us via info@billingsunited.net