Tournament Information
Dates: April 25-26, 2020
Location: Amend Park (Billings, MT)
Participants: Birth years – 2010, 2009, 2008, 2007, 2006, 2005
Tournament Director: Terry Stapleton, info@billingsunited.net
Registration Deadline: April 6, 2020
Tournament Check In
Mandatory check-in items:
• Player cards
• Medical release forms
• Travel papers
• Guest player forms
• Official team rosters
• Non-USYSA teams must produce evidence of insurance coverage at registration
Hotel and Travel Information
Magic City Classic Host Hotel: Billings Hotel and Convention Center
1223 Mullowney Ln, Billings, MT 59101
Phone: (406) 248-7151
Email: m.tabara@billingshotelmt.com
Be sure to mention Magic City Classic to get the best rate! Code: UNIT20
Rooms: Two Queen Beds for $109/night
Book By April 3rd to get the special Magic City Classic Rate of $109
Breakfast Included
5 Minutes from Amend Park!!
Manager's Special!! Every team that books a full block of rooms will receive a case of gatorade from the Hotel!
Parking Permits: Parking passes will be available online (teams will receive information via email) at team check-in or at the gate until they are sold out (cash sales only).
Pricing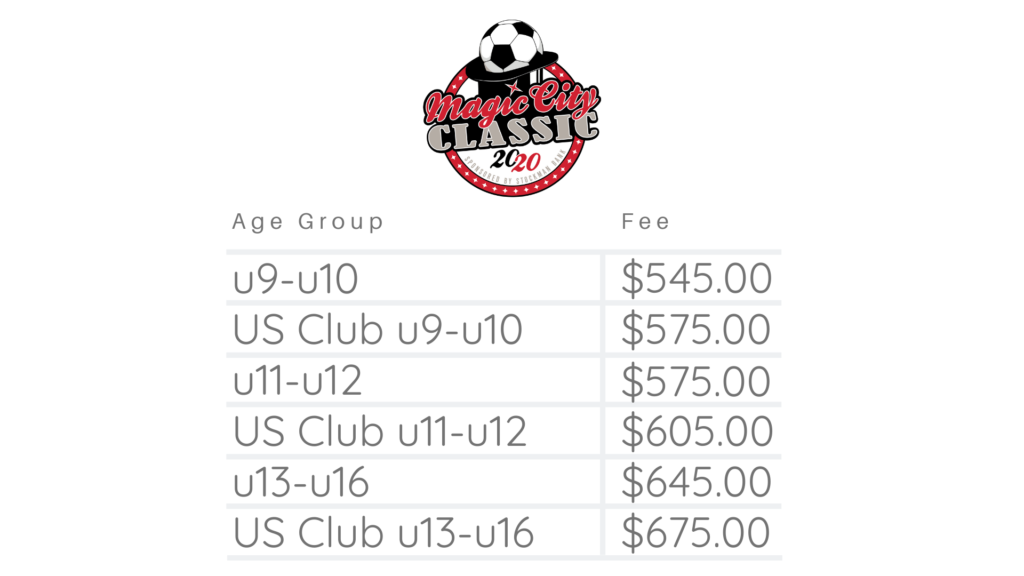 Be sure to follow us to keep up with announcements, pictures, news 
& everything Magic City Classic!
Thank you for supporting the Stockman Bank Magic City Classic.
we can't wait to see you all soon! !
If you have any questions or concerns please contact our tournament director, Terry Stapleton at info@billingsunited.net 
Thank you to our Sponsors