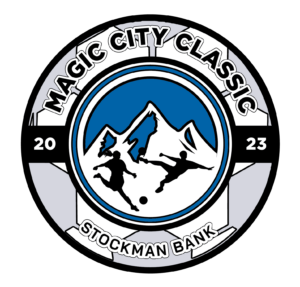 IMPORTANT REMINDERS:
Required at all games:
Coaches must have hard/paper copies of roster, player/coach cards and medical releases at all games.
Uniforms: Home team wears light. Away team wears dark.

PARKING:
Parking Passes are $20 for weekend can be purchased at the gate. CASH ONLY. They can also be purchased on Friday night from 5-7 at Amend Park. Free parking is available in the overflow lot and on the street.

TOURNAMENT PINS: Tournament pins for players may be picked up at Tournament Headquarters (brick building) on Sat. April 29th. Have either a coach or manager pick these up for your team.

CONSTRUCTION:
There are several construction projects taking place on two of the main routes to Amend Park. These have caused an increase in traffic on all other routes to the park. We highly encourage you to leave early to ensure you can make it to the fields and find a parking spot.
FOOD:
In addition to our concession stand, the following food vendors will be available:
Majik City Acai Sisters
Taste of Asia
Cravin BarBQue
Spudnicks
Kona Ice Magic City
DOGS:
No Dogs allowed at Amend Park.

SPORTSMANSHIP:
All players, coaches, and spectators are always expected to demonstrate good sportsmanship. Failure to do so could lead to disqualification from the tournament. Coaches are responsible for the conduct of the team and supporters.
AWARDS:
First and Second place teams will receive medals. Medals will be awarded immediately following the championship game at the Amend Park Pavilion.
For teams in a 5-way bracket, first and second place will be determined by points once the last game on Sunday has been played.
Tournament Information
Hotel and Travel Information
Pricing
Referee Sign-Up
Be sure to follow us to keep up with announcements, pictures, news 
& everything Magic City Classic!
Thank you for supporting the Stockman Bank Magic City Classic.
If you have any questions or concerns please contact our tournament director, Terry Stapleton at info@billingsunited.net 
Thank you to our 2023 Sponsors